Monroe Ashram, New Jersey, USA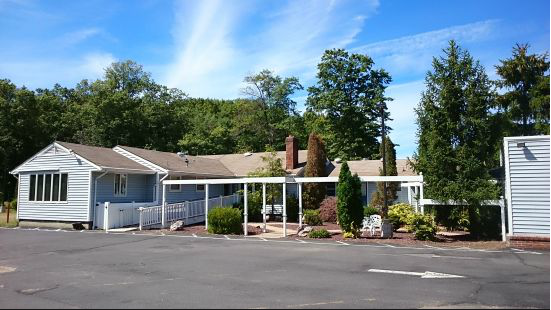 History of the Ashram
The ashram received its approval for occupancy on 16 August 2012, permitting abhyasis and spiritual seekers to step into this sanctuary where they can further their journey towards the goal.
The journey to establish this newest 'centre of light' began in early 2007 with a generous gift from two abhyasis in the area. With Master's grace and blessing, a big portion of renovation of the existing structure was done during work weekends by abhyasi sisters and brothers who gathered in his remembrance. Their relentless efforts successfully complied with the rigorous local, state and federal government building and environmental codes. Many a time, the yatra seemed difficult; but Master's guidance at every step helped us make it to the finish, transforming the place into a spiritual abode.
About the Ashram
The ashram is located about an hour away from Manhattan, NY, and about 10 minutes away from Princeton University in New Jersey. The 7,000 sq. ft. Monroe Ashram, as it is called, features a 2,200 sq. ft. meditation hall, a children's/community area, a kitchen and a dining space. It also includes a library for abhyasis and their children.
The three-acre property rests in an arboreal locale inhabited by Kwanzan cherry, Norway maple, elm, beech, redwood, zelkova and oak trees. It is nestled in an area of protected wetlands that is home to endangered animal species. A separate one-bedroom quarter will host an onsite caretaker, and there is also a separate storage utility shed on site. The property provides for 55 parking spaces laid out using environmentally friendly precast textured foundations that allow green cover and blend with the surroundings. A brook and a patch of fenced wetland within the property also attract interesting birds.
The ashram is centrally located for those travelling from New York, New Jersey and Pennsylvania. It is close to Exit 8A on the New Jersey Turnpike, easily accessible from the international airports of Newark, Philadelphia and New York. It is a 10-minute drive from the Princeton Junction train station that serves the New Jersey Transit Northeast Rail Corridor and Amtrak's New York to Washington D.C. line.
This regional ashram will serve the regional community and beyond, and that it will give abhyasis all opportunities to come together in unity of purpose as urged to do by Babuji Maharaj in Whispers from the Brighter World, Special Messages.
Satsangh Schedule
Saturday: 9:00 am EST.
Sunday: 9.00 am EST & 12.00 pm EST.
Postal address
45 Wycoff Mills Road, Monroe Township, NJ 08831, USA
Phone and voicemail (for leaving messages): +1-609-448-4950
Address for GPS navigation
Some GPS devices do not provide guidance to the postal address accurately. In such cases, please use the below alternate address.
53, Halsey Reed Road, Monroe, NJ 08831.
The Ashram is located at the intersection of Wycoffs Mills Road and Halsey Reed Road.
Contact
Ravi Ivaturi: +1-646-401-2974 (mobile)
Ragini Jagadish: +1-917-225-4696 (mobile)